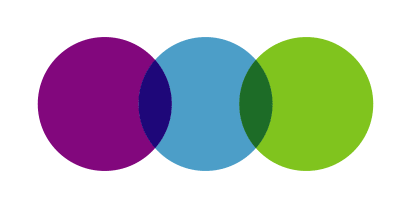 It feels like we are in the middle of a social and political firestorm; we differ on the big stuff, we differ on the little stuff (and literally everything in between). And dang, is it easy to hurl virtual verbal grenades on Facebook, and make snap judgments about our neighbors based on their yard signs! 
There's a well known parable about a man who was on a journey when he was robbed, beaten, and left for dead. One by one, his fellow countrymen observed his need— a priest, a respected town leader… The people who were best poised to offer assistance chose instead to cross the street and look the other way.  
It feels daunting and discouraging, but the story doesn't end there. The man who was left for dead… well, he survived. Do you remember the rest? A Samaritan— a complete pariah and despised "untouchable" in that time— stopped and picked him up. He put the broken man on his own donkey, bandaged his wounds, brought him to an inn and paid for his stay. He promised to reimburse the innkeeper for any additional expenses. The parable ends, like so  many do, with a question: "Which of these three do you think was a neighbor to the man who  fell into the hands of robbers?" (Spoiler: the real neighbor was the one who had mercy on him.) 
It's easy to love people when they agree with us. It's easy to get together with our like-minded friends and congratulate ourselves on having the world figured out. But being good neighbors isn't about agreeing, it's about choosing to believe the best of each other and (gulp) serving people even when we feel like we kind of hate them (I mean, let's be real here, ok?). It's about showing mercy and loving anyway—despite voter registration, religion, gender, orientation, or any other factor that would divide us. We aren't enemies; we are neighbors. There are no loopholes to this thing.  
In that vein, we are so happy to bring back our Love Thy Neighborhood campaign. Wear it as a  symbol of your commitment to choose love, and listening, and building tables instead of fences. 100% of your purchase price* will go to one of three local non-profits of your choosing,  organizations who are working to build solid neighborhoods and care for the "least of these".  Will you join us?
Order deadline: November 30, 2022
Orders ship out: mid-December (please note: we cannot guarantee delivery by Christmas)
*STRAY is committed to covering all the manufacturing cost of these shirts, up to $5000. Should things go crazy up in here, and we sell more than $5000 worth of shirts, all of the proceeds less expenses will go toward each respective organization.
Water Street provides resources to members of the community who are experiencing homelessness or poverty. A multi-faceted outreach mission, Water Street provides emergency shelter, residential programs, health services, an early learning center, a community food bank and so much more. Learn more at https://wsm.org
North Star operates The Harbor, a 24/7 restoration home and program for domestic sex trafficking survivors. The Harbor is a safe, loving home with the resource and support survivors need to address their physical and emotional trauma, and where they can experience accessible choices toward independent, restored lives. Learn more at https://northstarinitiative.org/
With a newly opened local branch right here in Lititz, Now I Can is a non-profit 501 (c)(3) charitable organization dedicated to helping disabled children reach their greatest potential. They combine the most effective methods of physical therapy with outstanding therapy teams, helping children with disabilities reach their full potential and greatest independence. Learn more at https://www.nowican.org/pennsylvania-location